One year ago we were at the beginning of a pandemic that would have longer social impact than most of us then thought. This spring, we are beginning to see a light at the end of that tunnel. In both seasons, COVID-19 had a direct impact on the 5280 Fellowship, but the Fellowship has also been a very welcome relief.
2020-2021 Class
We are thankful to report zero COVID cases as a result of the 5280 Fellowship in our current class. Here are the measures we have taken to date:
Outdoor discussions at our fall retreat where possible; indoor discussion were masked;
Discussion cohorts of eight met live, distanced, and masked at our church partner facilities; and
Large group Saturday Sessions met live and masked in October and from February through April; In early November through January, all Fellowship meetings were held via Zoom.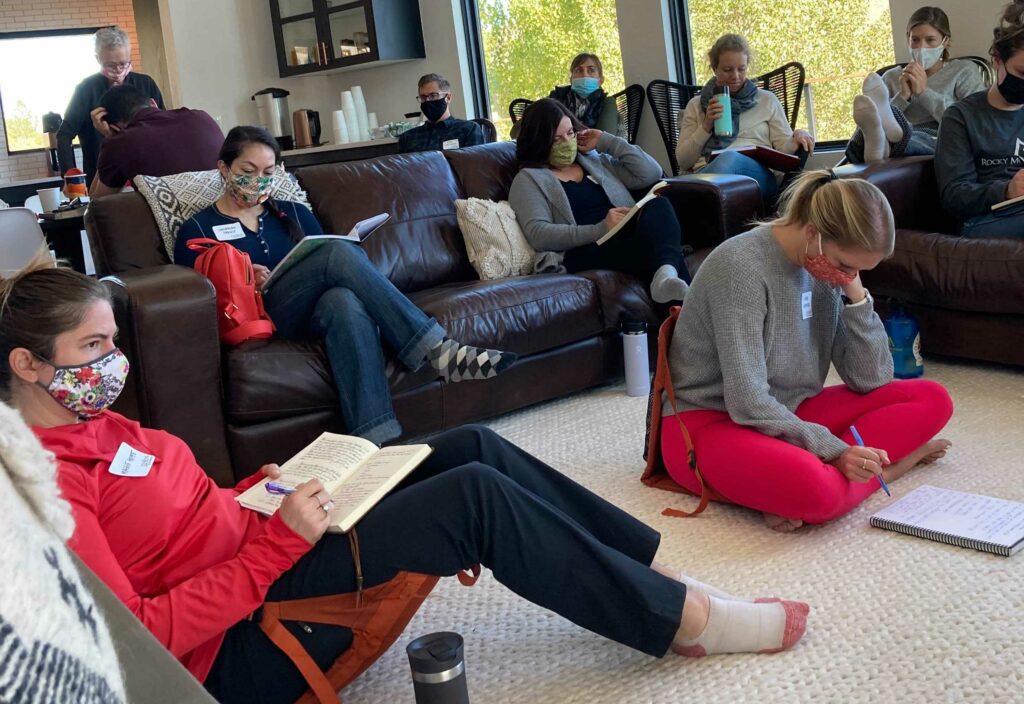 2021-2022 Class
The next class of the 5280 Fellowship begins with an opening retreat Sept. 10–12, 2021. Based on current public health estimates, we assume all prospective Fellows will have had the chance to be vaccinated by that point. Given current projections, we anticipate that the Fellowship will be held fully live later this year.
As public health standards dictate, we will still make all meeting format decisions based on three key standards:
We follow city and state public health guidelines for gathering and masks; 
We follow protocols of the church partners who physically host many of our gatherings; and
We ensure that all Fellows feel safe and check in regularly with group needs.
Our desire is to maintain safety for ourselves and others as faithful citizens. But we are also committed to creating this much-needed opportunity for spiritual formation, professional development, and a broadened network of relationships across industries and churches in the Denver metro area. We will do that live, face-to-face, and over a shared meal where it is wise and safe to do so.
If you are considering the 5280 Fellowship, feel free to reach out with any questions regarding the program or how we will handle COVID-19 concerns. Here are some additional resources: